Sourced from Google | Photographer Unknown
That first Christmas in the British Midlands I tasted unusual delicacies and heard strange new words.
It was 1939 and I was 7 years old, desperately trying to understand what was expected of me when the instruction manual was missing.
I was inundated with new words and ways. I tried to fit in, anxious, awkward and fascinated while everyone around me played the game with ease and grace.
At school we sang Christmas carols. I still remember hearing for the first time the melancholy music and words describing the pain in my soul that I could not express.
In the bleak midwinter

Frosty wind made moan,

Earth stood hard as iron,

Water like a stone…
It was wartime, the winter cold and harsh, food and clothing rationed and scarce.
Knitting was a hobby and a necessity. You needed coupons for unavailable yarn. I watched the British ingenuity. We would unravel old hand knit jumpers and roll the yarn into balls.
I remember moments of intimacy and the rhythm of working together. Auntie would pull the thread from a worn jumper lying in her lap and feed it rhythmically to my outstretched arms making a skein. It was fun watching the layers increase, culminating in a new/old ball of wool. And there was joy in learning a new skill, discovering how to take broken threads and make the join strong and lasting, to juggle the needles, the yarn and my clumsy fingers.
In that bleak midwinter of World War 2, we belonged to a community of British knitters, improvising, making socks, scarves and hats, or even using two or three old jumpers to make one colorful new jumper.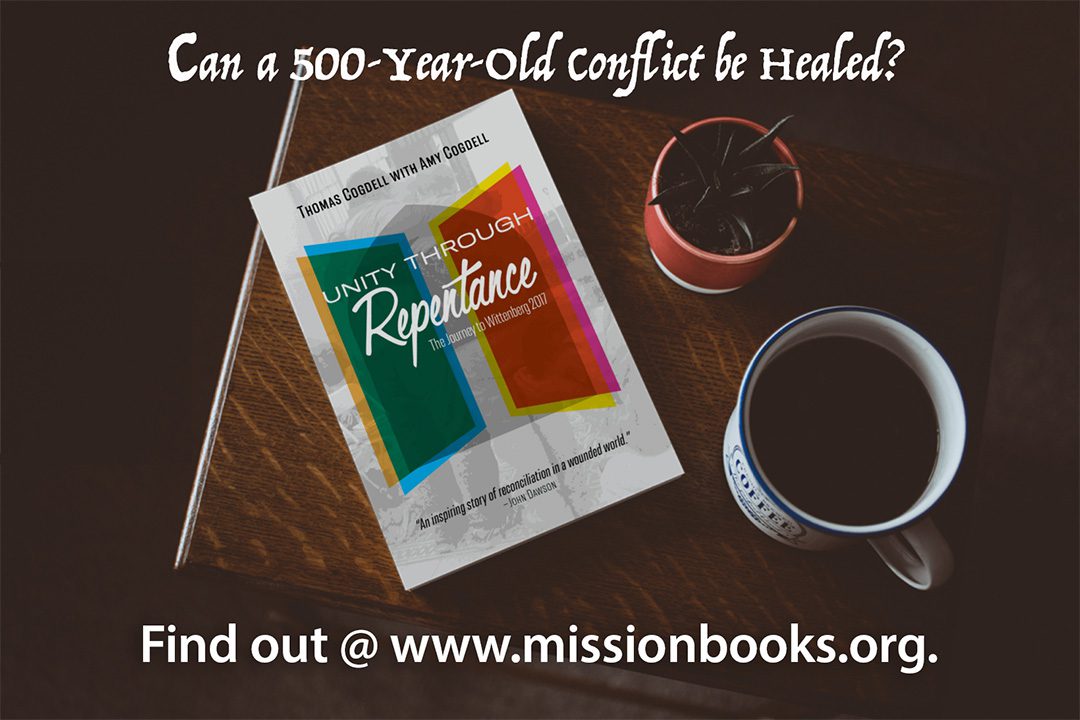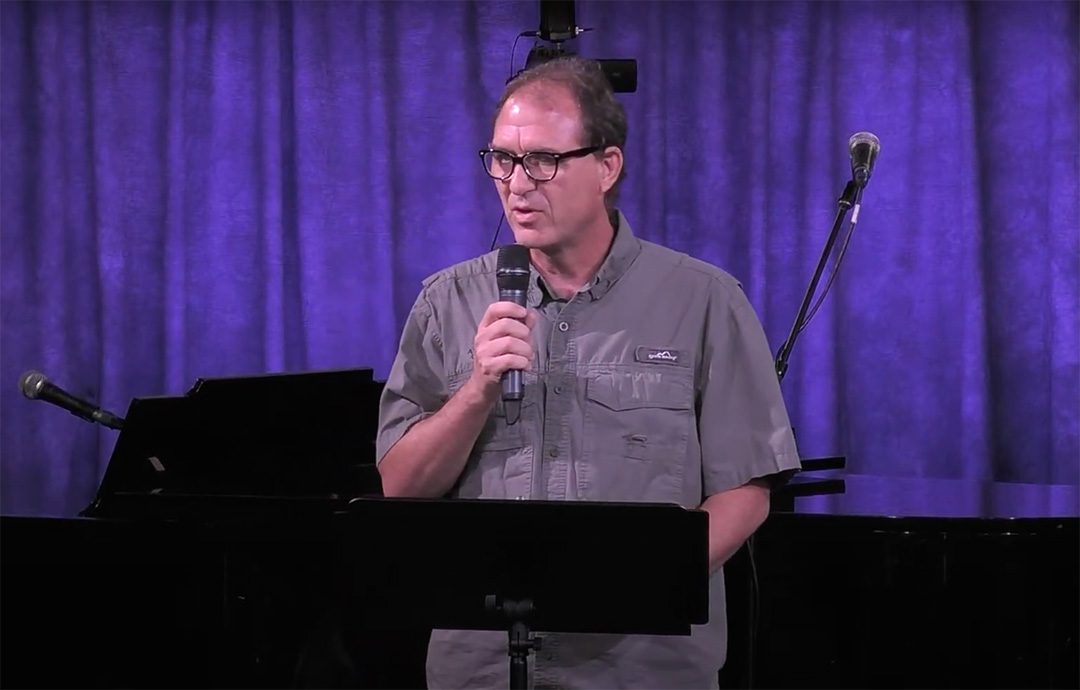 Thomas Cogdell speaking at the "Unity Through Repentance" book release at Hope Chapel in Austin, TX | Screenshot from YouTube
On the evening of July 8th George and I attended a book launch in Austin, Texas, virtually.
That evening Thomas and Amy Cogdell's book, Unity through Repentance, a pilgrimage to Wittenberg was revealed to the world. I will never forget the quickening of the atmosphere that enveloped us even in Phoenix at the reprisal of favorite sounds and words from the journey to Wittenberg..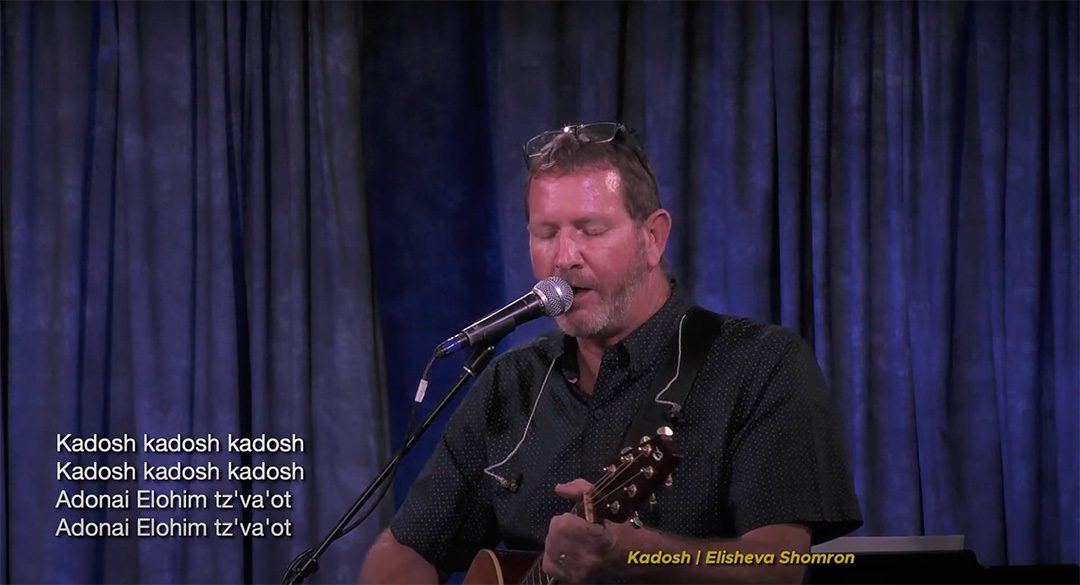 Introduction to the book presentation, Hebrew words and music | Screenshot from YouTube
Could there be any connection between 1939, Exhall, in the British Midlands, knitting in wartime and 2022 with Thomas' invitation for me to conclude his first book presentation in Austin, Texas while I am in Phoenix, Arizona?
That old scene, Auntie and I, working together in unravelling a worn jumper, reminds me of the gifts of love I have received from others in my personal journey of untangling the past. And how much we need each other!
Thomas visited George and I so many times in the Eifel, he affirmed what we were doing by his presence and the way he entered into the story and became friends with our German friends. He prayed with us and took photographs…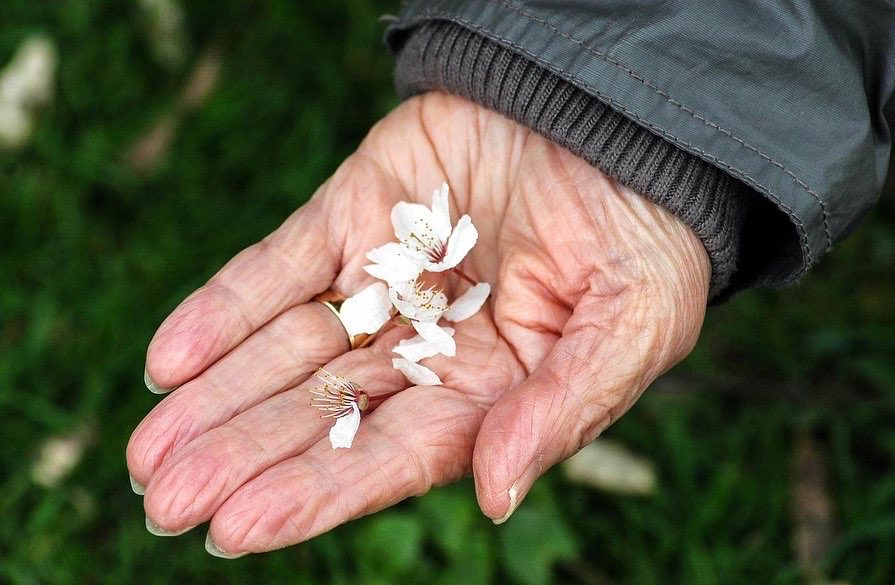 Müngersdorf | Photo by Thomas Cogdell
In 2010 the three of us drove to Müngersdorf at the edge of Cologne, where my parents had been rounded up and held before their deportation to Chelmno, Poland.
I picked the fallen blossoms from the grass and the photo continues to comfort me as I attempt to enter their agony.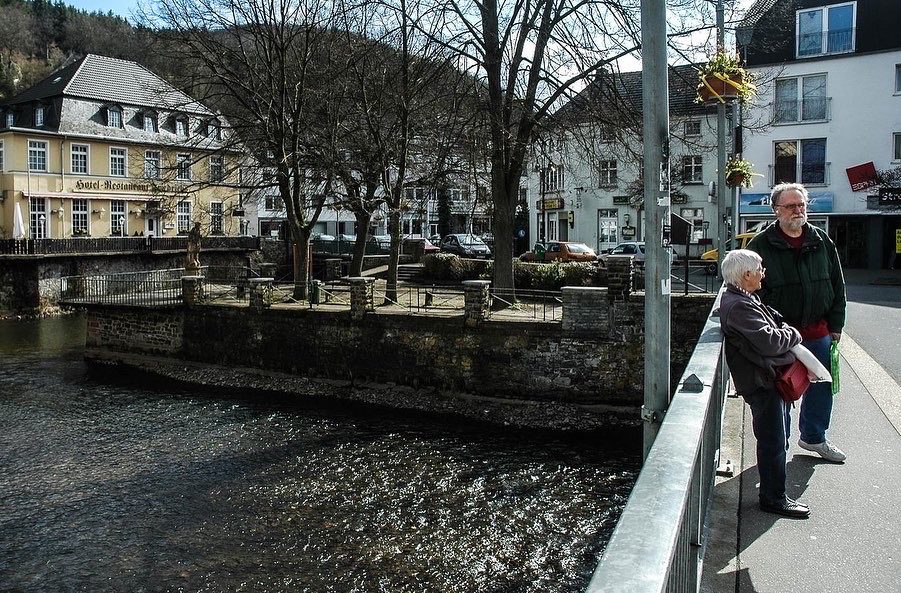 Gemünd, 2010, Thomas' photograph of George and I on the bridge, at the confluence of two rivers, the Olef and the Urft.
When I look at this picture, the light and darkness, I see my home town bathed in beauty, disturbed by shadows from the past.
So how did the hybrid book launch end?
Oh, I read the final words of Unity through Repentance.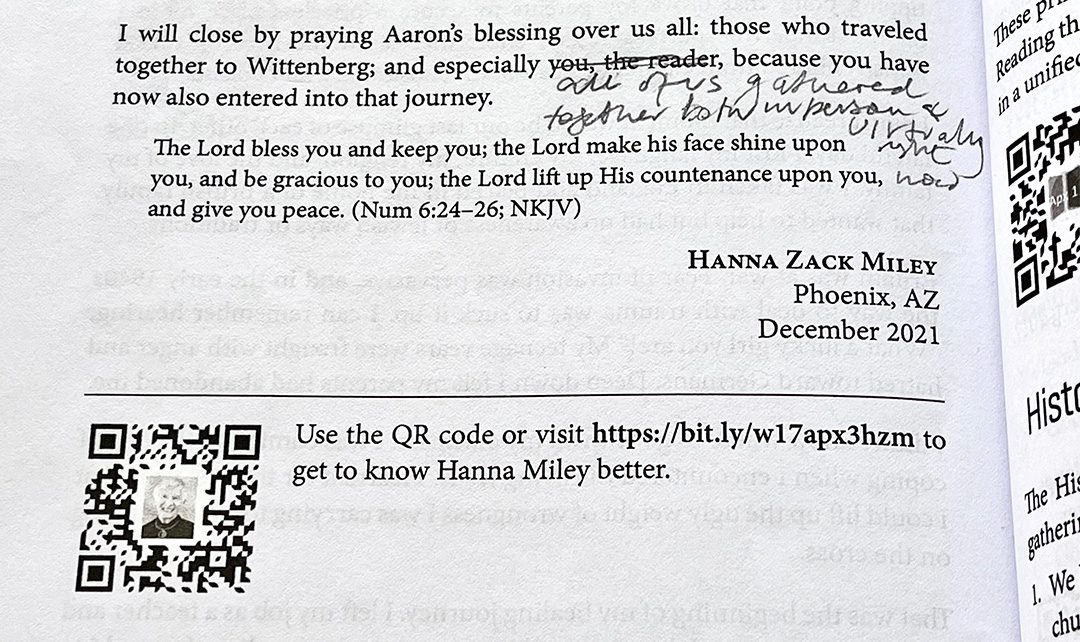 Afterword | Unity Through Repentance