What did I miss, what remained unseen during those intense days filming in Germany, October 2 -15, 2022.
Why were we drawn to particular places, why did we try to make connections between past and present?
What made new Instagram friends join with old friends who had shared so many past adventures? They came, from Italy, Austria, UK and the USA and met with local German friends.
What drew them together to embark on such a pilgrimage as this?
And why did so many surprising encounters and intense conversations ensue?
Amanda travelled from Rome where she is working on a diploma in Jewish studies and Jewish/Christian relations.
We first met on a Yachad BeYeshua webinar, then face to face in Phoenix before her encounter with Georg Toporowsky, an old friend from the Eifel.
(See Georg's letter dated December 2012, the Foreword of A Garland for Ashes)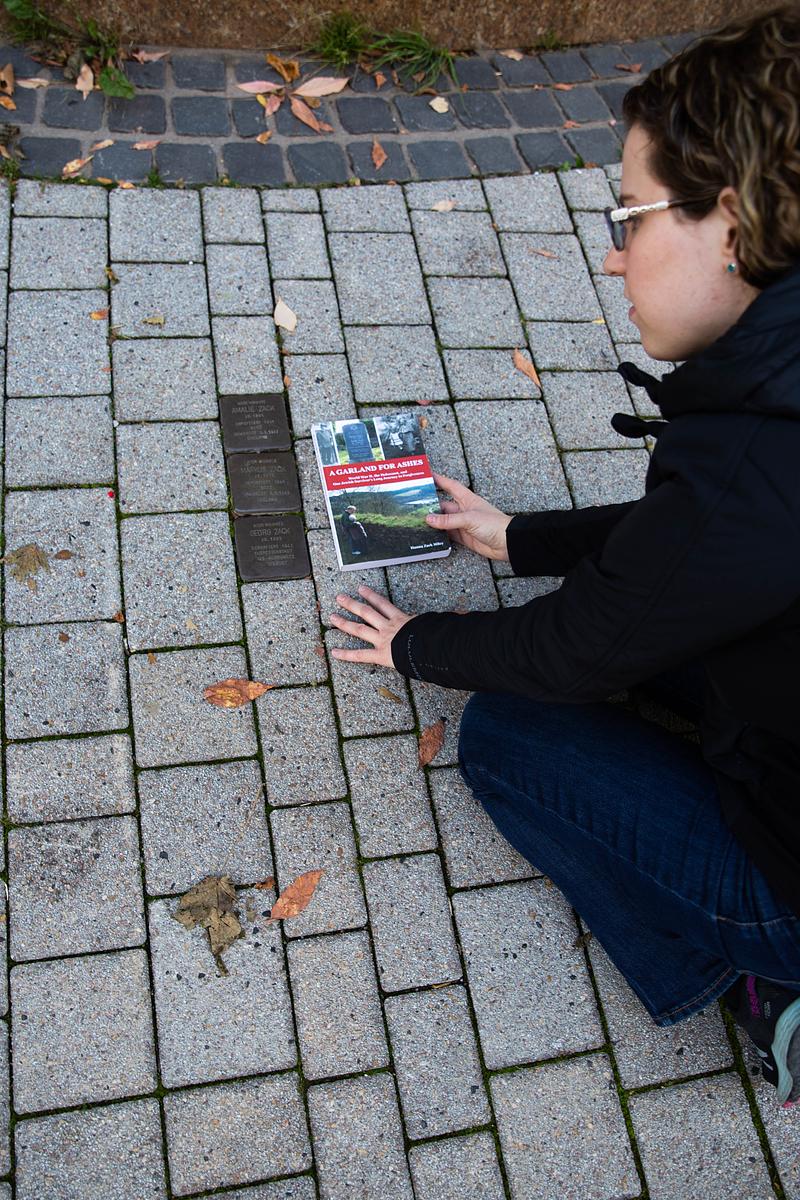 Amanda and the Stolpersteine for my parents in Gemünd | Photo by Ryan Thurman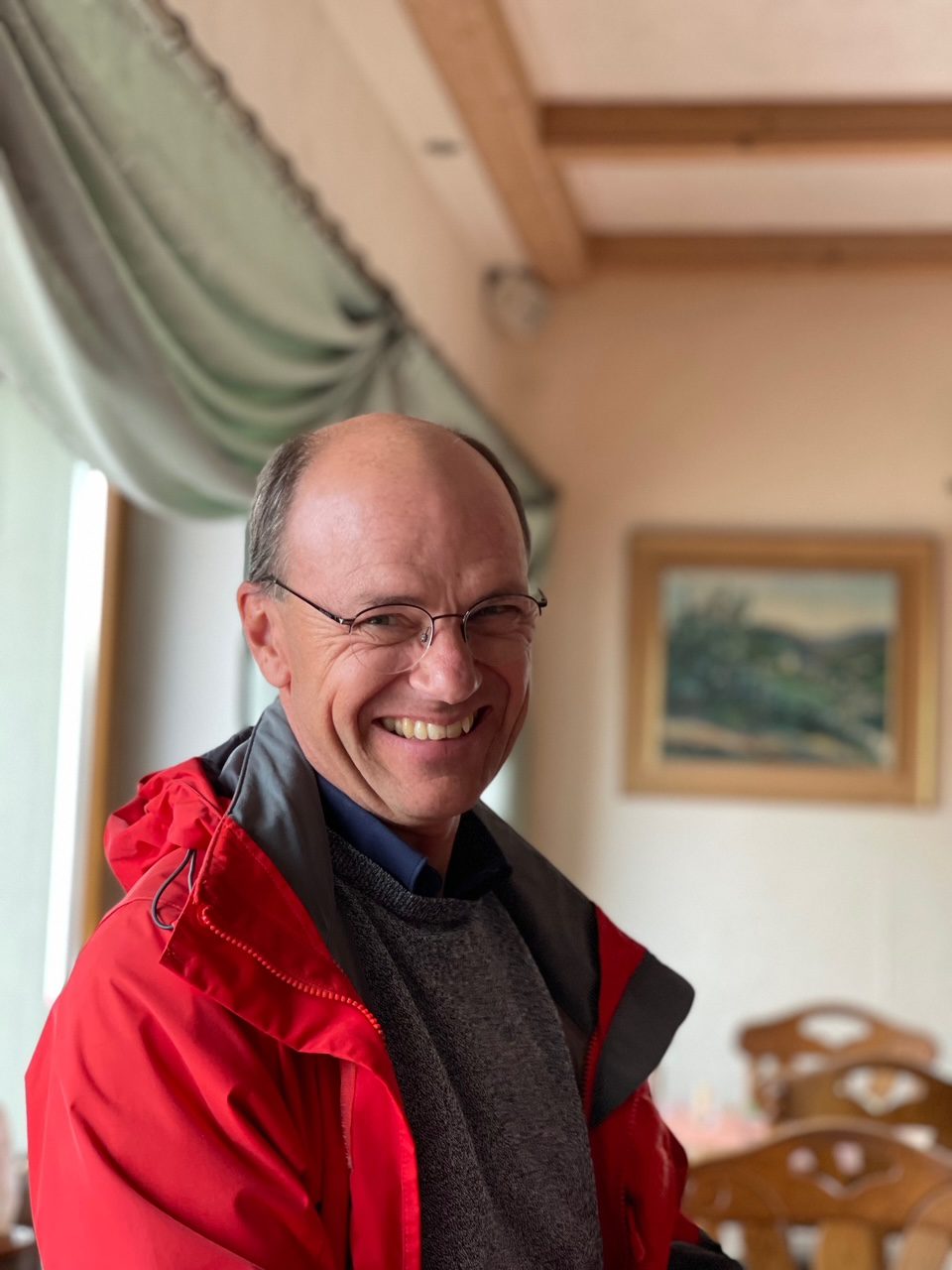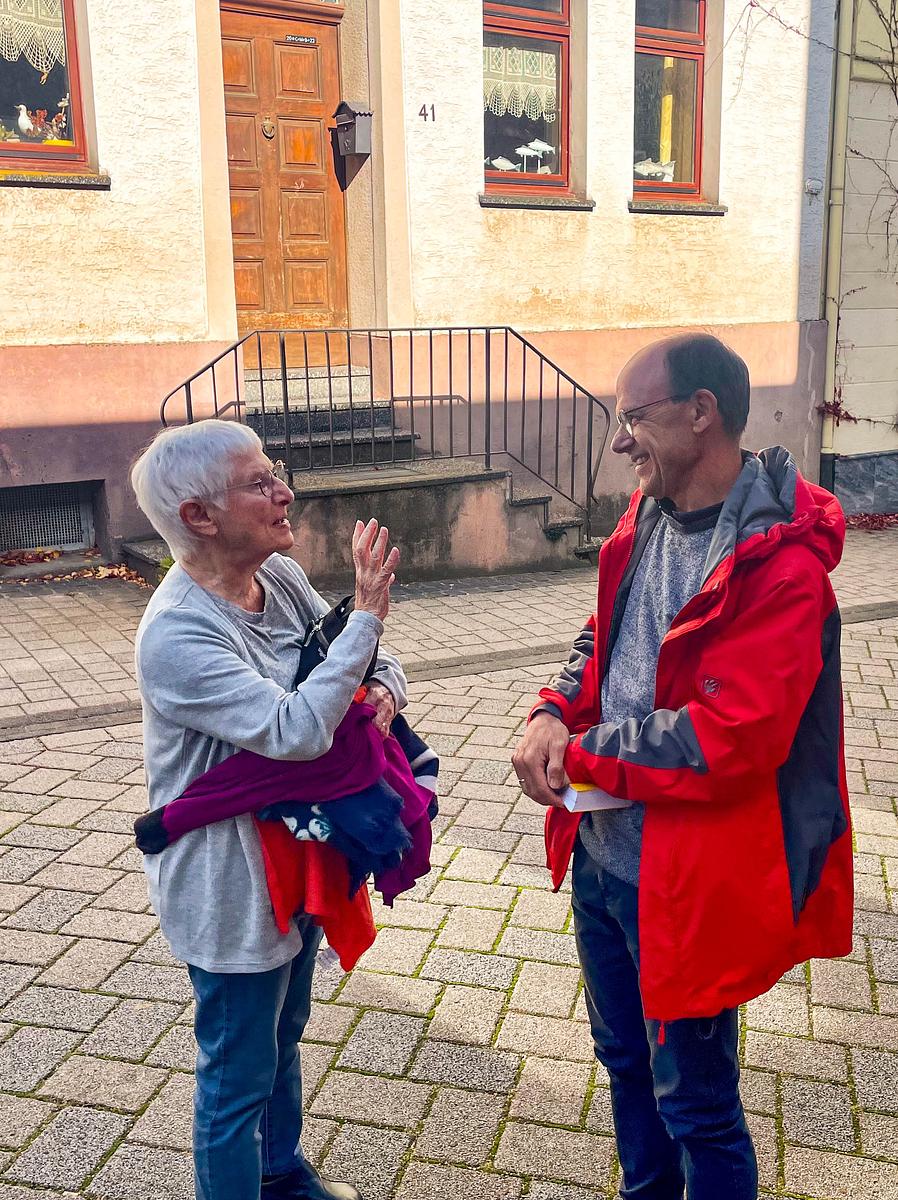 Meeting again in Gemünd | Photo by Ryan Thurman
The team filmed in Vogelsang, a castle, a fortress, built by Hitler for the indoctrination of German youths, 6 Kilometers above Gemünd, a place that fed the local, virulent antisemitism we experienced in my childhood.
Georg Toporowsky leads a team in Vogelsang seeking to remember and address the past. Today the fascist architecture and sculptures remain and Georg graciously took the filming team on a special tour, opening doors to reveal the hidden past.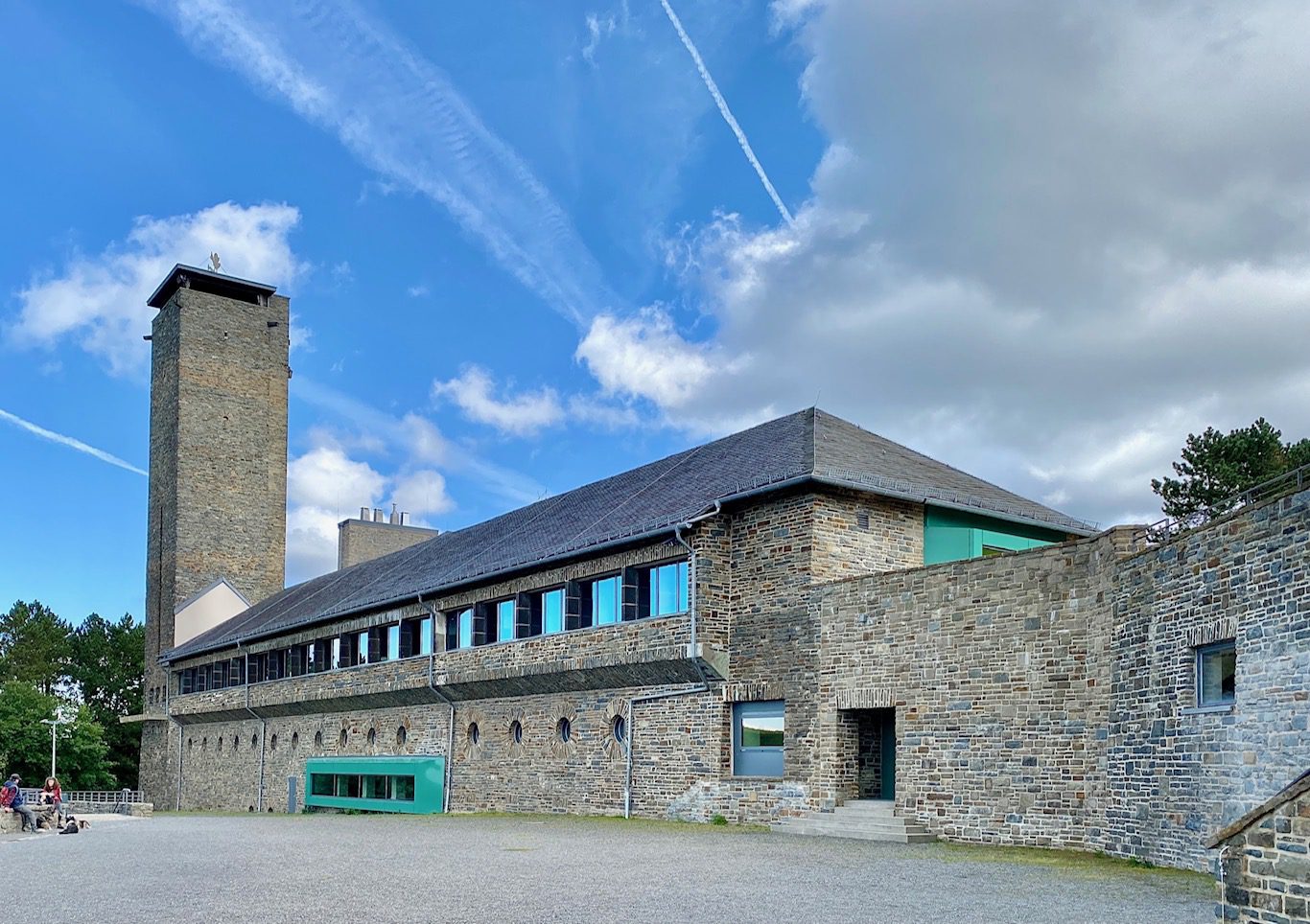 Vogelsang | Photograph from Wikipedia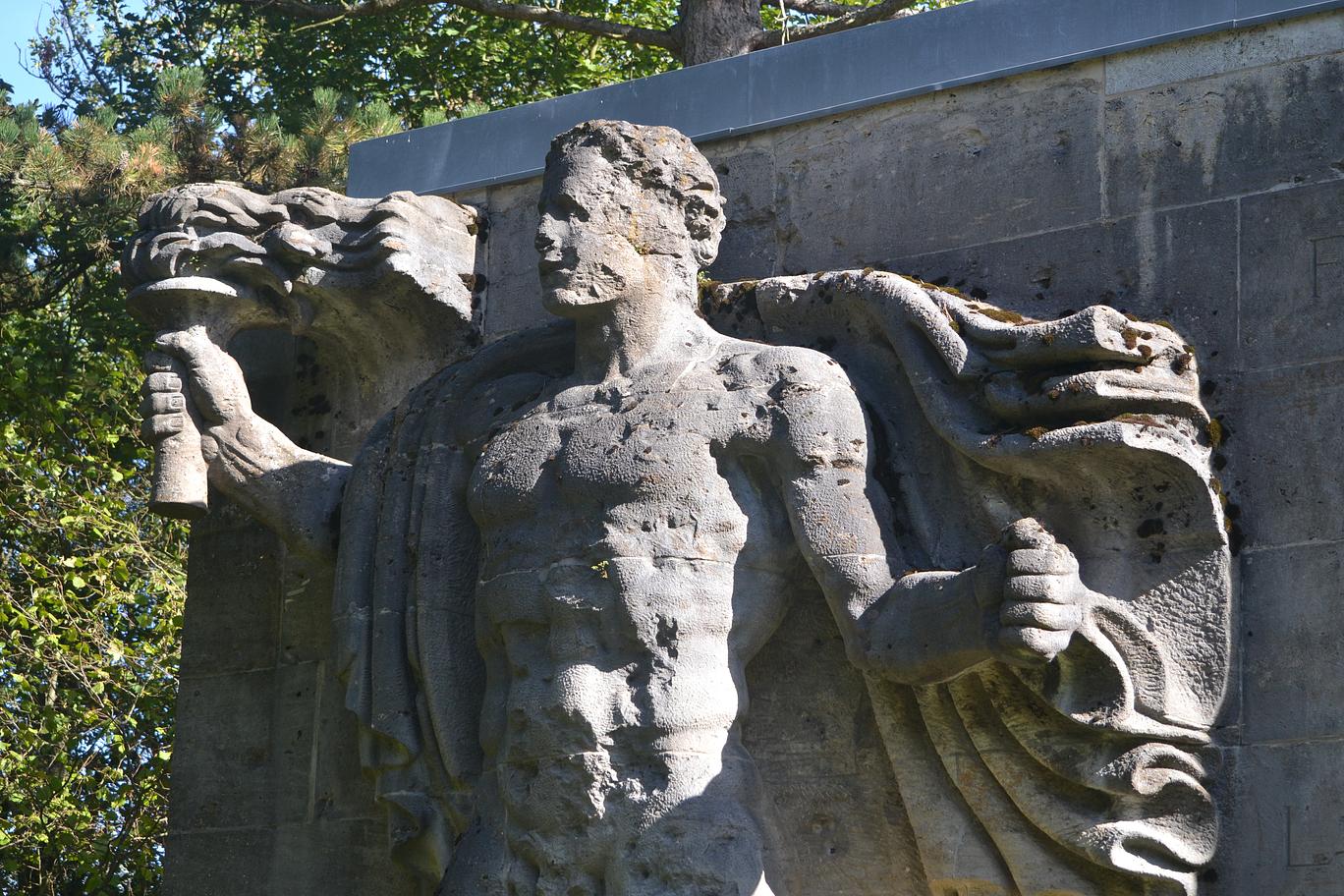 Fackelträger, Torchbearer Monument | Photo by Ryan Thurman
On camera Amanda asked Georg probing questions addressing the past.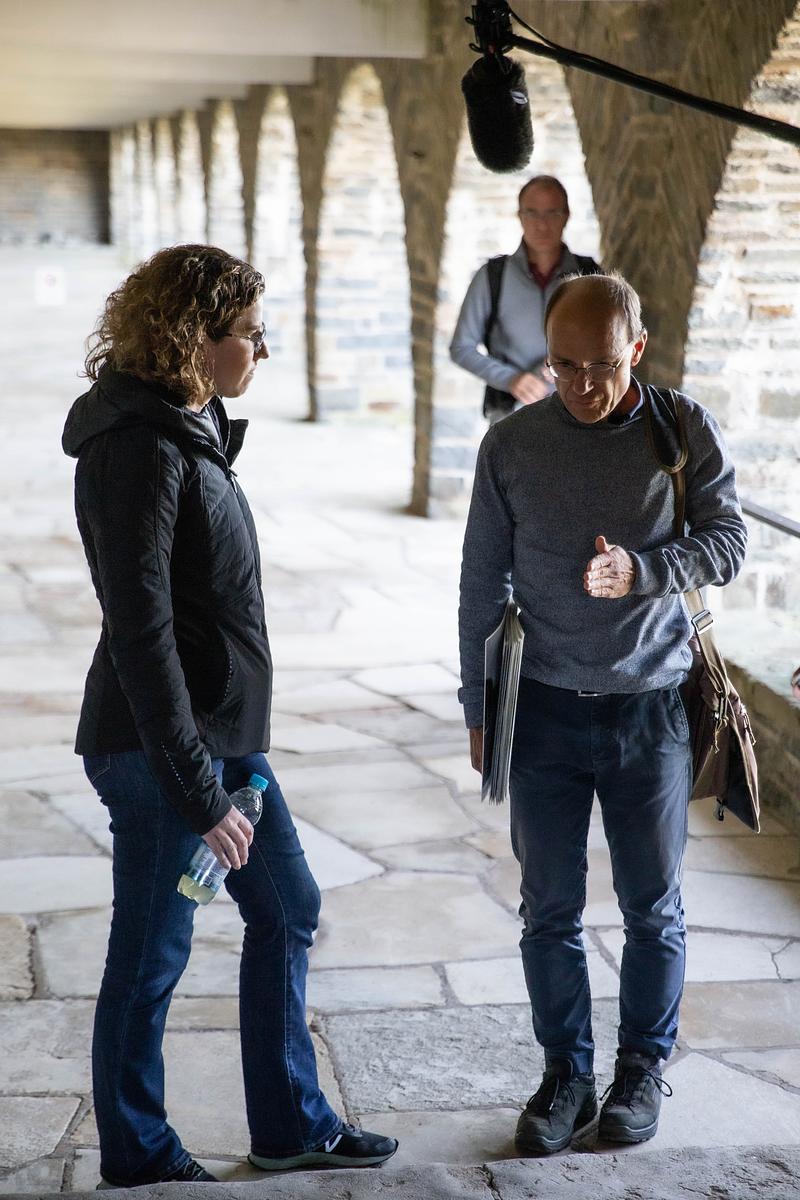 Seeking answers in a corridor that echoes the sound of marching feet | Photo by Ryan Thurman
Today, as I describe that encounter in Hitler's castle, fresh news from Germany is roiling the internet.
A secret plan to violently take over the government has come to light; a scheme entangled in conspiracy theories, QAnon, antisemitism and far right politics.
A hunting lodge, a modest castle in Bad Lobenstein, Thuringia is at the center of the plot.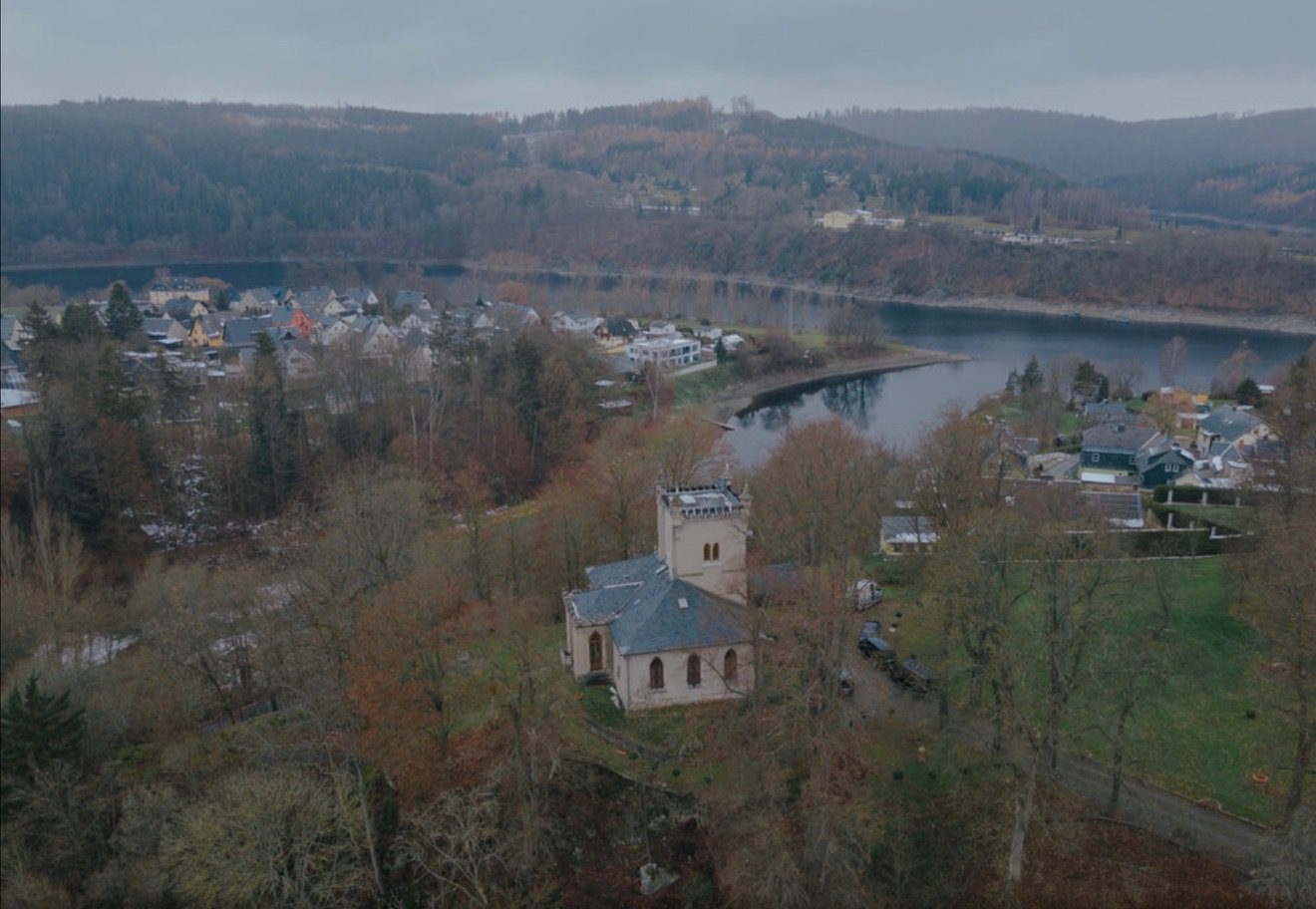 The Hunting Lodge | Photograph from New York Times
A story of two castle.
Lift up your eyes! (Isaiah)