Stolperstein for my parents, July 1, 2013. Gemünd, Germany | Photo by Thomas Cogdell
Writing a blog, trying to unravel tangled thoughts.
I am a German/Jewish Holocaust survivor whose parents perished in Poland, sitting at home in Arizona, on a cool January day, remembering ten years ago when German children sang in Hebrew at the ceremony on the Main Street, the laying of Stolpersteine for my mother and father…
And reading today's news.
According to the New York Times, in the first month of 2023 there have already been 33 mass shootings in the USA.
I try to wrap my head around the violence and the death and then I remember a headline for January 6, 2023…
Wounded Virginia teacher walked her students to safety after 6 year old shot her.
Shaken, I try to absorb the trauma of the other children in that classroom, I attempt to connect with the 25 year old teacher's agony, and ask, "What devastation brought a 6 year old to hide his mother's handgun in his backpack, take it to school, aim at his teacher and shoot?"
The phrase, Holocaust by Bullets, comes to mind
and I search for a definition on the "United States Holocaust Memorial Museum" website.
An article appears on the screen….
Mass shooting of Jews during the Holocaust.
After "Operation Barbarossa", the German invasion of the Soviet Union in June 1941, large scale mass shootings of Jews began.
Perhaps the most infamous massacre took place from September 29-30, 1941 on the edge of Kyiv, Ukraine at a ravine called Babyn Yar when 33,771 Jews were shot.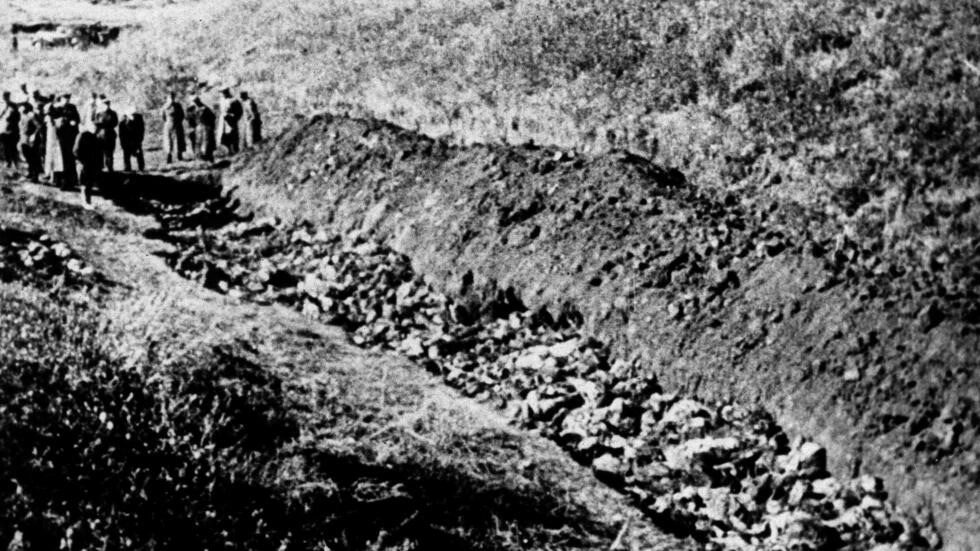 Babyn Yar when 33,771 Jews were shot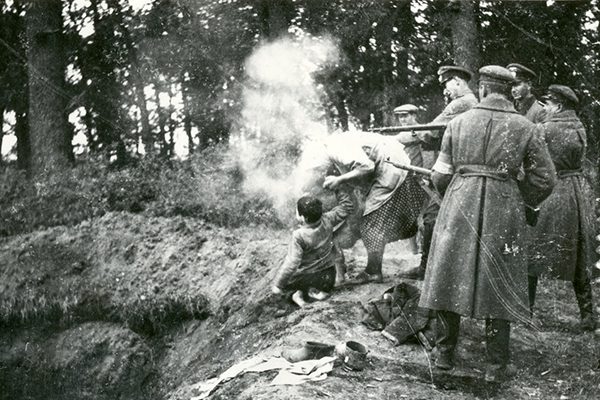 And then a more efficient method was introduced ….gassing.
Suddenly today's statistics and the story of a 6 year old aiming a gun at his teacher and pulling the trigger become personal.
This year Holocaust Memorial Day is on January 27 and Amy Williams has invited me to contribute to her talk with a filmed message.
She is one of the main speakers at a combined remembrance service, organized by the Nottingham faith communities with two local Universities.
I will speak my parents' names, Amalie and Markus Zack who perished in the back of a grey truck, gassed as they were driven to the incinerator in the forest, Chelmno, Poland.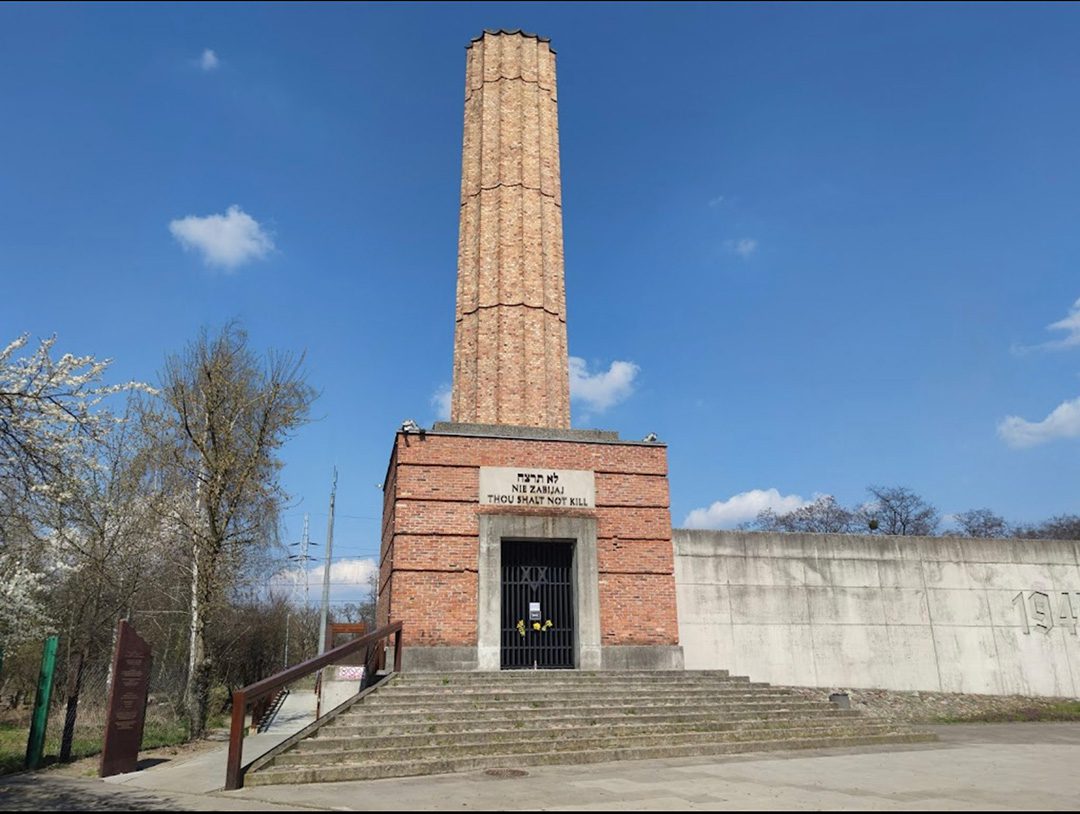 "Thou shalt not kill" in Hebrew, Polish and English carved into a symbolic chimney at Radegast station, Lodz, Poland, now a Museum of Remembrance.
My parents stepped on the Radegast station platform at the end of October 1941, emerging from a train packed with Jews from Köln, Germany.
Eight months later they left the Lodz ghetto to be gassed in Chelmno.
"How should we then live … There is a flow to history and culture. This flow is rooted and has its wellspring in the thoughts of people.

People are unique in the inner life of the mind..what they are in their thought world determines how they act"
– Francis Schaeffer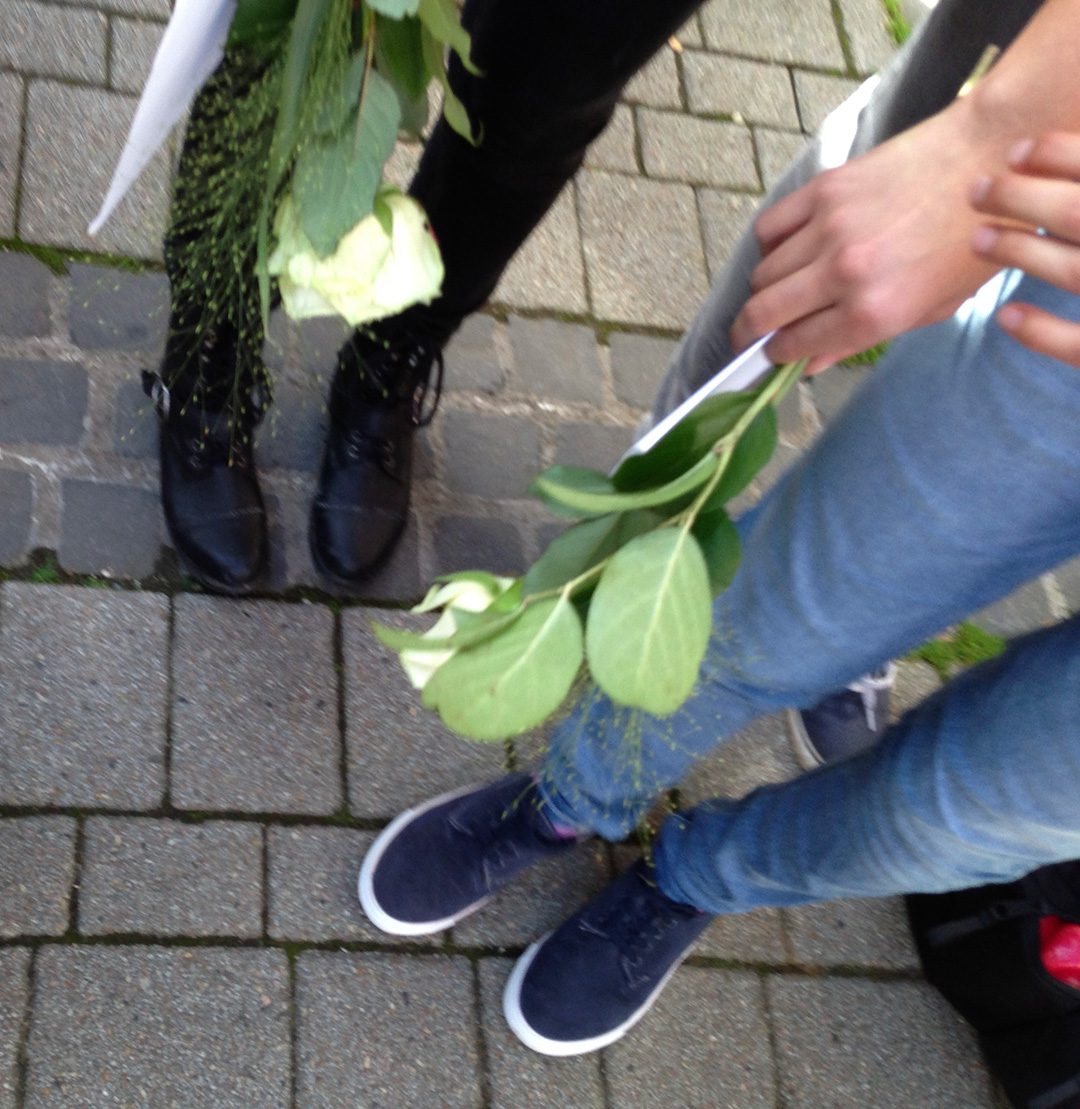 "A Garland for Ashes"…White roses brought by local students to the laying of the Stolpersteine in Gemünd, 2013.