We came to Phoenix in 1992 and have lived in the same home for 31 years, longer than anywhere else.
If you check our location on Google maps, you will find our house located at the spot where two lines of a T meet.
When cars exit the main street, they face our home and as the driver stops, looks left and right before turning, our jacaranda tree is there, vying for attention.
A tree with a checkered history.
When we were moving in a helpful friend thought he would tidy up and he sawed off the dry trunk with its bare untidy branches leaving only the base, cut close to the ground.
Focused on the house and unfamiliar with the care of trees, we ignored the emptiness until one day to our surprise we noticed little shoots growing out of the bare stump.
This year is the third resurrection.
And that thrice pruned jacaranda tree now dazzles random drivers peering through their windscreens,
startled by the profusion of brilliant blue.
The third time we had been ready to dig up the ugly stump, roots and all but asked the advice of Santos, our friend with knowledge of growing things and so we waited.
Slowly we saw stems begin to sprout again from the arid trunk and now we catch our breath at the cascading, blue abundance.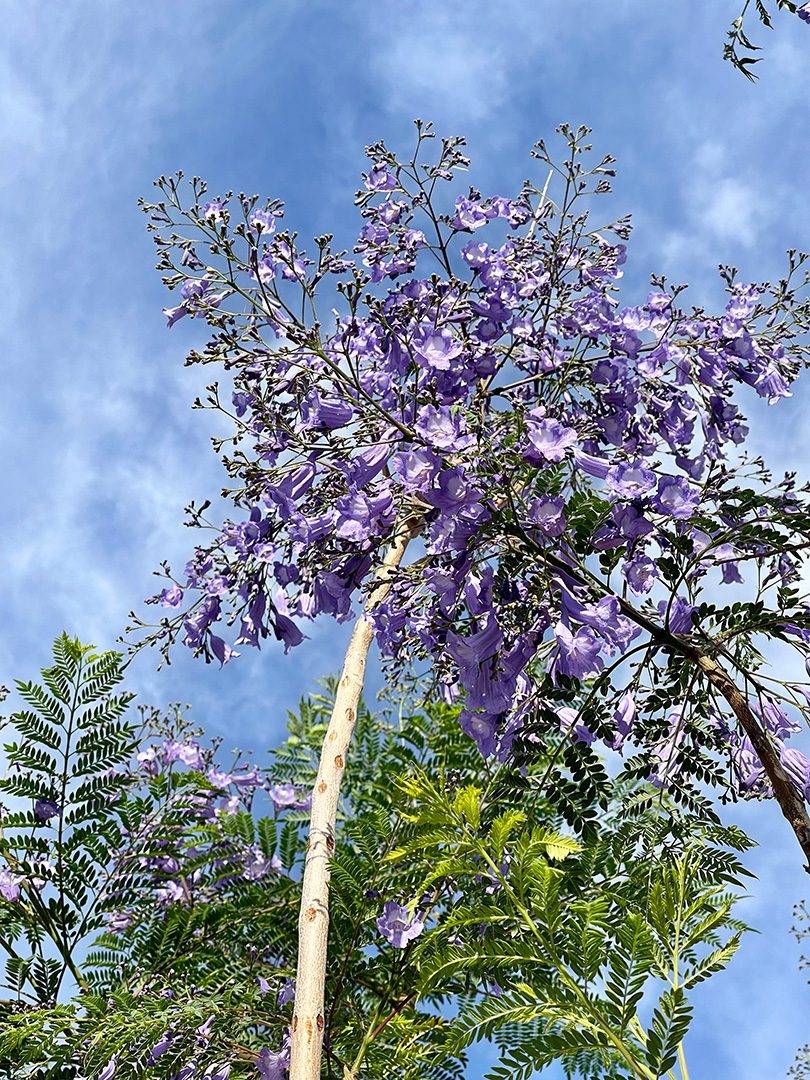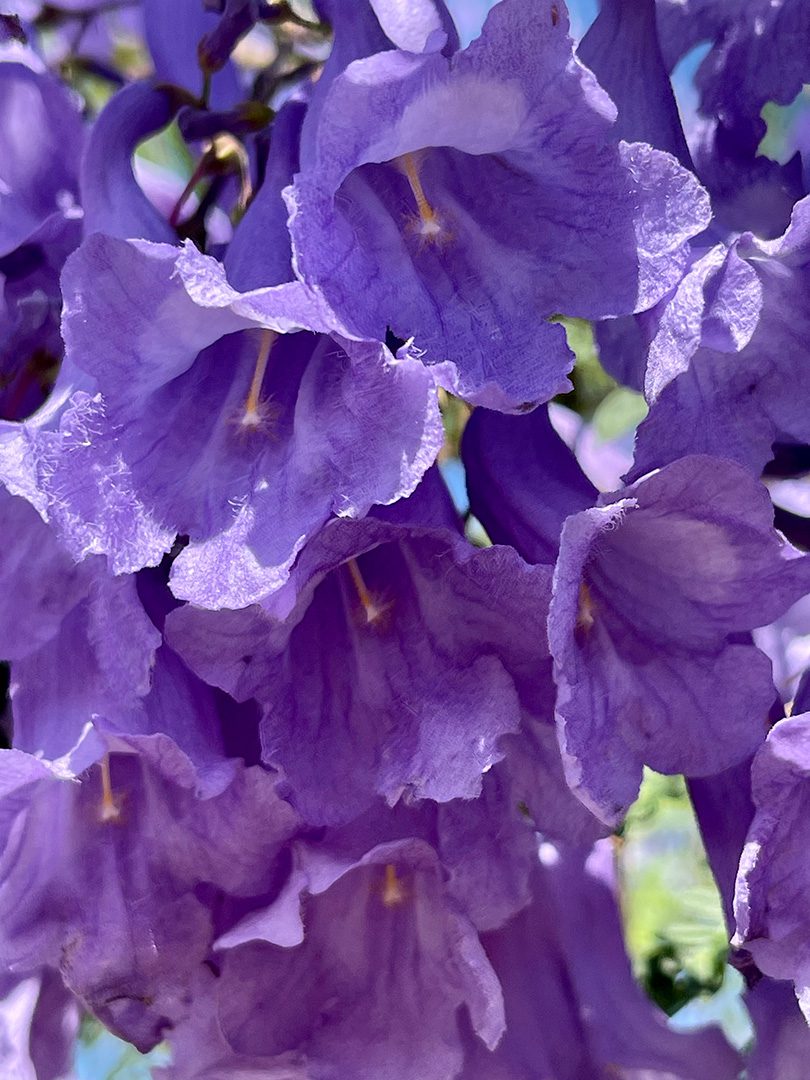 I remember standing by the stump of another tree at the edge of the river near Chelmno, Poland, the killing center where my parents were gassed and burnt.
And the wonder of seeing big new shoots green with leaves growing out of a decapitated trunk.
It was May 2010 and I remember David spontaneously pulling a little book out of his pocket and reading,
For there is hope for a tree,

if it be cut down, that it will sprout again,

and that its shoots will not cease.

Though its roots grow old in the earth,

and its stump die in the soil,

yet at the scent of water it will bud

and put out branches like a young plant.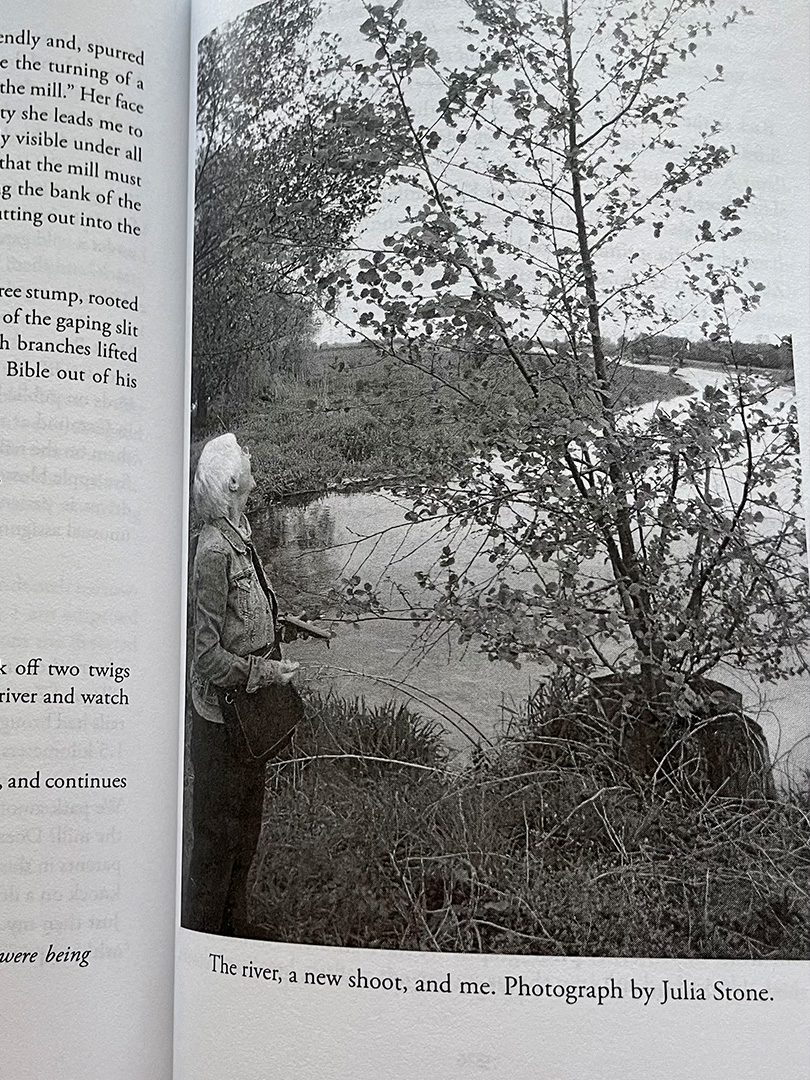 A Garland for Ashes, page 225
Is there a just God who we can safely trust with death, decay and all the wrongs in our world?
Is there a promise of resurrection?