Thomas,
Micah,
Esther,
Michael.
The idea began with Thomas, he suggested that I should offer to give an interview and Micah applied on my behalf to the USC Shoah Foundation, Last Chance Testimony Collection Initiative.
We all returned to our every day activities, not expecting a swift reply.
Almost immediately an email from Esther appeared in my inbox. Esther arranges interviews. We talked on the phone and very quickly we could share heart to heart.
She asked, "Would you like to connect with Michael? He is the CEO of the Association of Jewish Refugees (AJR) based in London.
Michael and I exchanged emails and next week we will Zoom.
Meanwhile each of us researched the other.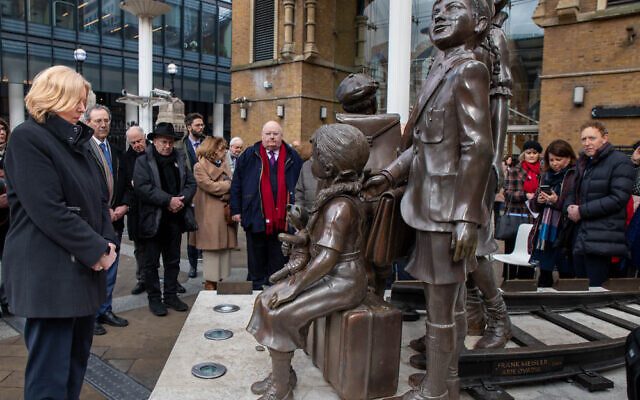 The President of the German Bundestag, visits the Kindertransport monument at Liverpool Street Station, February 24, 2023 | Jewish News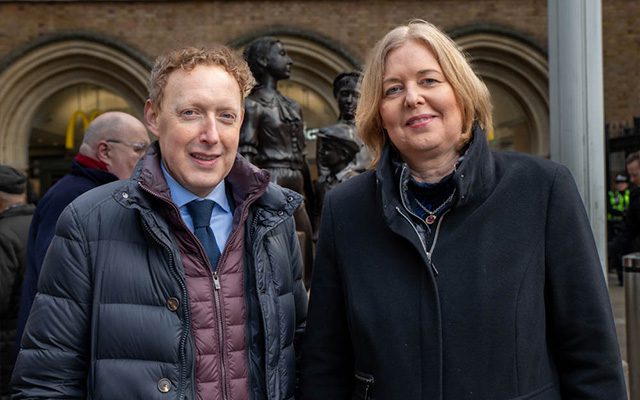 President Bärbel Bas with Michael Newman, February 24, 2023 | Jewish News
Michael writes, It is not uncommon for the Holocaust survivors and refugees to keep silent about their experiences. The inhumanity that was experienced before fleeing, the guilt of surviving while relatives perished, and the challenges – even impossibilities – of rebuilding a life, or integrating into a foreign culture with a different language can all be insurmountable.
After many years he recovers some of his grandmother, Sally's story. She escaped to England from Cologne on 31 August 1939. One month earlier, I had taken the same journey from Cologne to Coventry.
What was the fate of Rachel, the mother Sally left behind? She was deported from Cologne to the Lodz ghetto and gassed in Chelmno…. at the same time as my parents…..
"Secret Agents", the title of this blog linked with a book, "The Divine Conspiracy. Rediscovering our Hidden Life in God"… what has that to do with "insurmountable challenges" at the end of the quote from Michael, as he describes the lives of Holocaust survivors? Can the past be healed…..my painful past?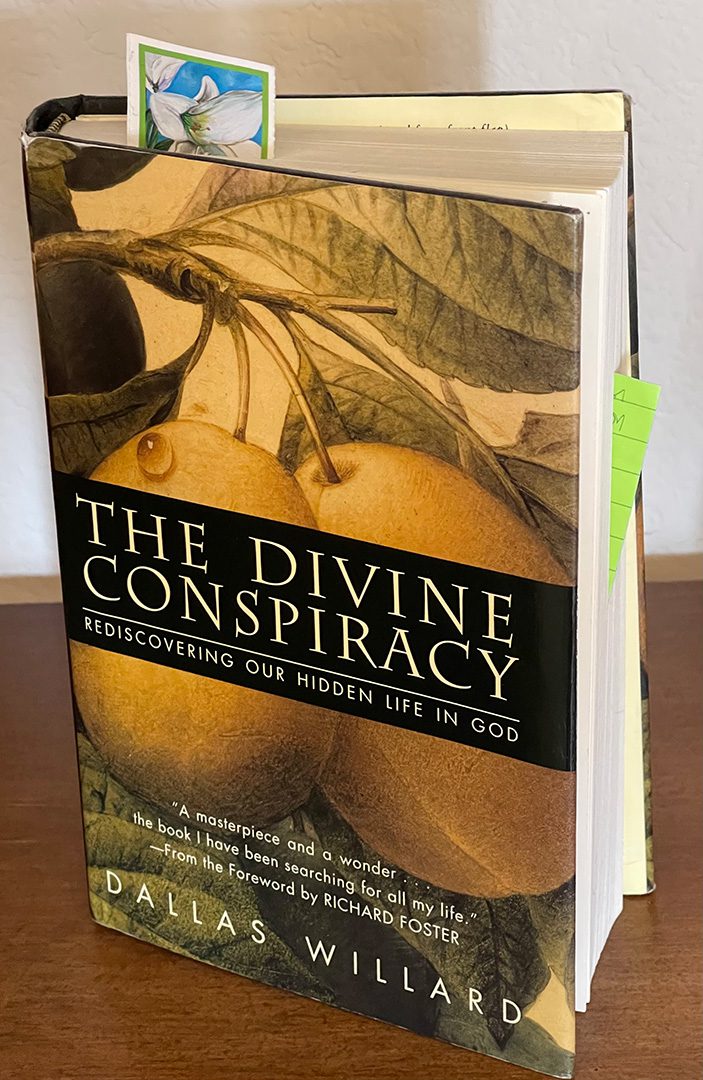 Dallas Willard's "The Divine Conspiracy"