Redemption Church Alhambra, Phoenix | Photo by Thomas Cogdell
Thomas Cogdell came to Phoenix, last week.
Friday evening he introduced his newly published book,
Unity Through Repentance to an enthusiastic audience at Redemption Church Alhambra.
Saturday morning he made our documentary film team complete, all of us, face to face together in one place for the first time.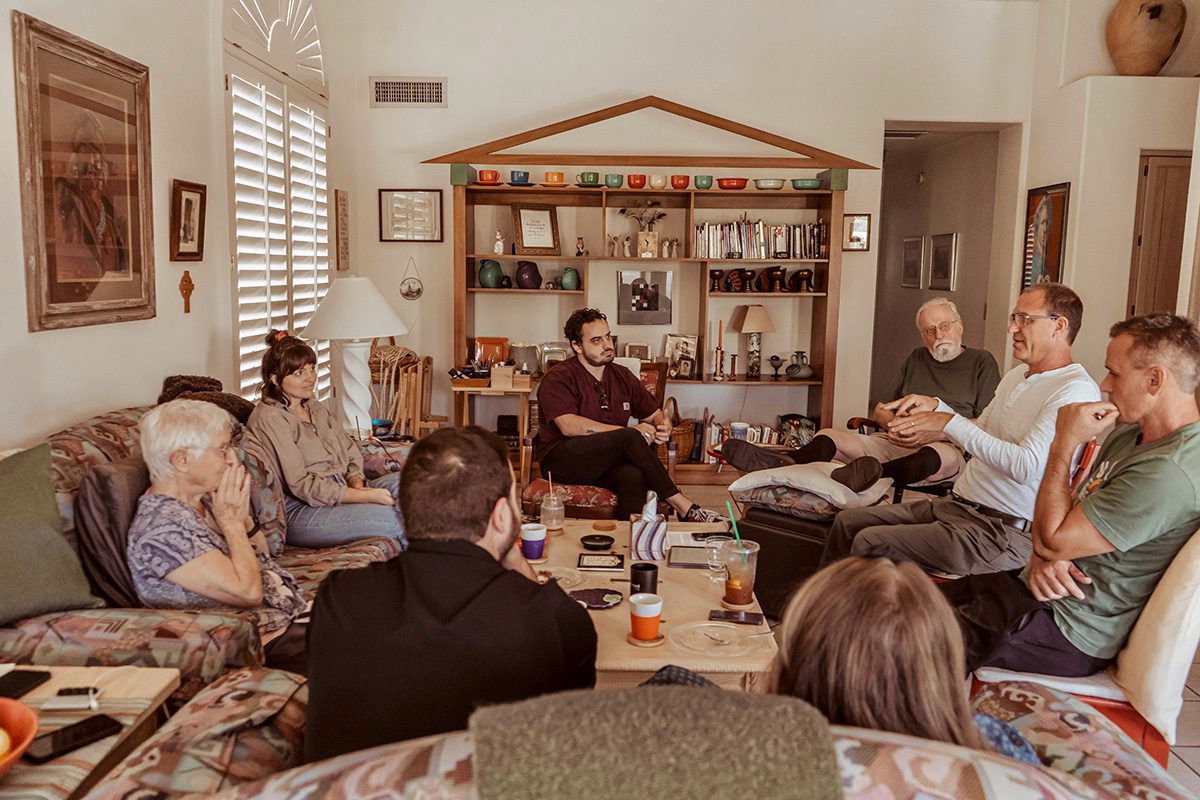 Saturday morning, together in one place. | Photo by Wandaline Joassin
We all wanted to learn from him, to hear his understanding of our calling. Why are we doing this crazy project?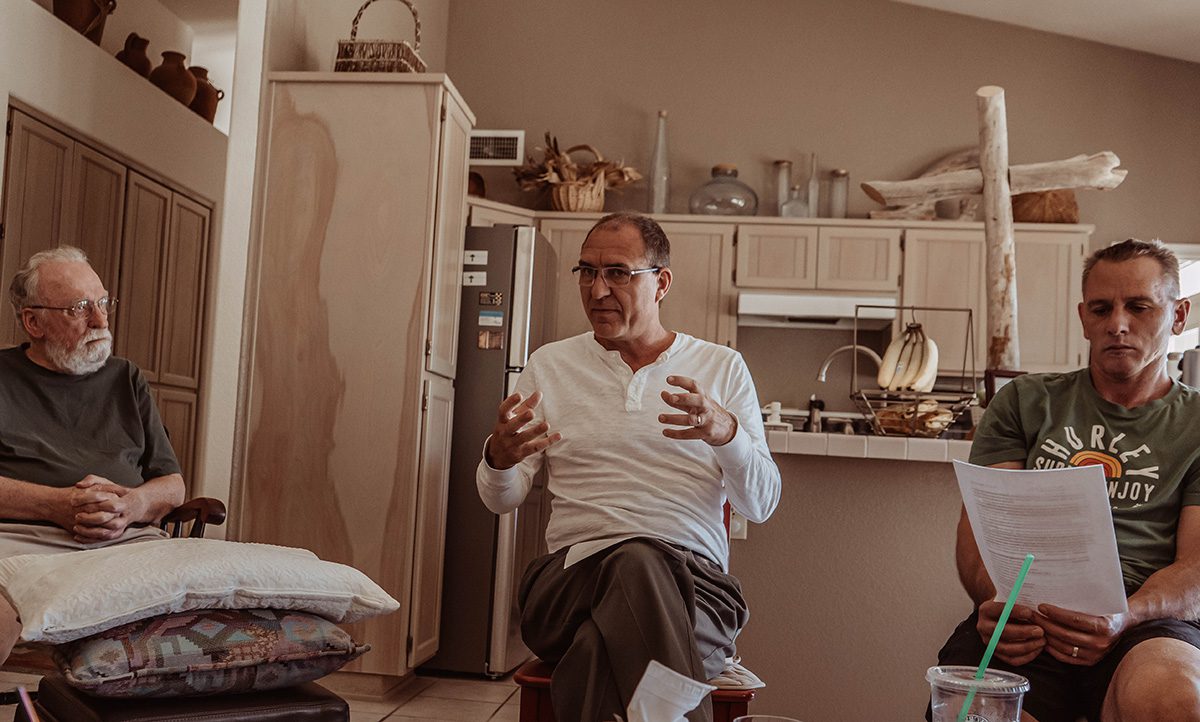 Thomas speaking to the group | Photo by Wandaline Joassin
Thomas ended his sharing with words spoken at the end of Martin Luther King's I Have a Dream speech.
I suspect that most of us, like me, are only familiar with a few words,
I have a dream, that one day this nation will live out the true meaning of its creed: We hold these truths to be self evident, that all men are created equal.
So what does a speech given by Martin Luther King in 1963 have to do with a team traveling to Germany 39 years later to make a documentary about the life of one Jewish Holocaust survivor?
…speed up that day when all of God's children, Black men and White men, Jews and Gentiles, Protestants and Catholics will be able to join hands and sing in the words of the old negro spiritual: Free at last. Free at last. Thank God Almighty, we are free at last.
What is our dream in making this documentary? Reconciliation!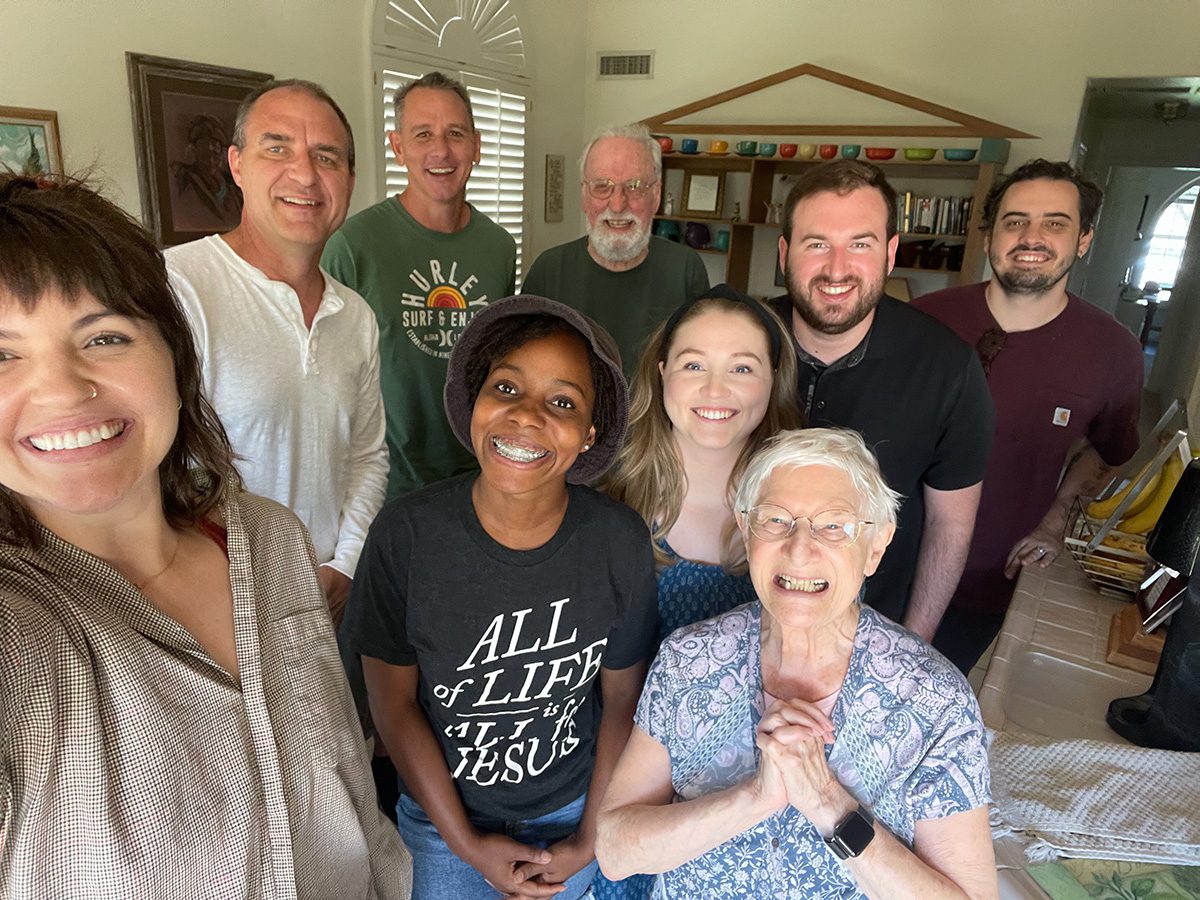 Janie's selfie of the entire documentary team